Understanding Skim Coating
Skim coating is one of the most effective texturing techniques and is widely used to make the walls smooth. The professional drywallers make good use of this technique to camouflage the improper taping work. It is also used to give the plaster like appearance to the wall where the walls have to be perfectly smooth.
You will be surprised to know that it is the only way the professionals can achieve the drywall finish level of 5. This finish level is required for the walls that are exposed to bright light are subject to evaluation.
There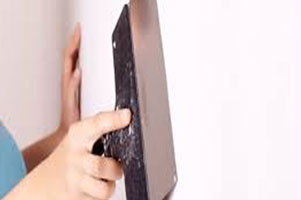 are 6 levels of finish starting from 0 to 5. Apparently 0 is the lowest and the 5 is the highest. The first three levels, that is 0, 1, and 2 are recommended for the areas that are hidden and are viewed less. For instance, garage, attic, storeroom, and cloakrooms are such areas. The level 3 is required for the walls that are viewed more frequently and a heavy coat is needed so that the taped seams could be hidden.
The level 4 is usually for the walls that have the flat seams and they need to appear flat after the painting job. Skim coating level 5 is the highest level and is for the walls that are subject to extremely close scrutiny and are exposed to bright lights. The level 5 finish walls appear flat and flawless regardless of the brightness.
Skim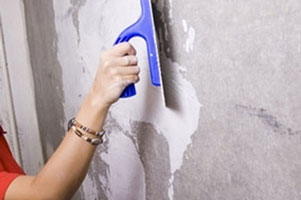 coating can be done with the mud, but it must have the same consistency as the mud that is used for taping. However, most of the finishers usually like to thin the mud with water. Although the process is pretty simple but it does take some amount of practice to achieve the best results. Remember that skim coating results appear best when they are done in thin layers.
You may also be interested to know more about exterior and interior house painting.