Common Mistakes while Choosing Paint Colour
If you are planning to repaint or paint your wall then you will be presented with many colour choices. Unfortunately, a lot of people get the paint colour wrong and regret it later. There are some of the very common mistakes made while choosing the paint colour and they are listed here.
One of the biggest mistakes people make is choosing the paint colour first. But this is definitely not a wise move. This is because if you choose the paint colour first then you will need to select the colour of the other things accordingly. The better idea would be to plan the room first and then go for the selection of the colour paint to complement the room ambience. Once you have all the things ready you can pick any colour that will accentuate the looks.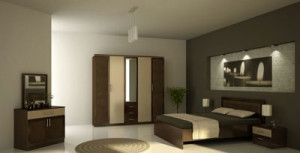 Choosing colours which are too bright, is another mistake people make. The bright colours will look good on the home decor and furnishing items. For instance, a bright cobalt blue colour will look really good on a ceramic lamp or perhaps the pillow cover. However, when you put it on the wall it will look far stronger and prominent. It is better to go for slightly muted colours or you can also choose the muddy colours which have black or grey mixed.
The next thing to pay attention to is the entire house. This does not necessarily mean that the colours on all the walls of the houses be homogenous. It simply means that the transitioning from one room to another should not perplex you or the guests. For instance, if one room is painted in bright orange and the other in bright pink then there will be a remarkable difference between the two.
Check out our tips on How to Pick the Right Wall Paint Colour.