Dulux Products
The Dulux product range is produced by AkzoNobel and is the world's number one brand of superior quality paint. We manufacture a wide selection of Paints for both interior and exterior decoration purposes.
Interior paints
Our interior products are designed to add style and elegance to your walls and ceilings and come in different colors and unquestionable durability. The suitability of a paint will depend on the room to be painted, the surface being applied to whether doors or windows, and the desired finish. Examples of the products you can choose from include:
Dulux Ambiance Pearl Glo which gives a luxuriant shimmer with a mid sheen finish to your walls,
Dulux Ambiance Metallic Gold which adds that special sparkle of precious metals to your rooms and the linen-inspired
Dulux Ambiance Linen which adds a luxurious textured fabric look to your walls.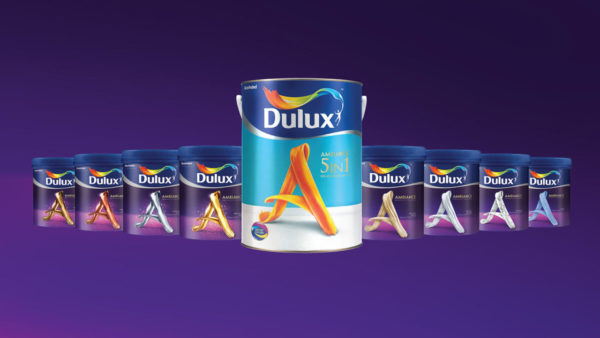 More information about these and our other interior products can be found at https://www.dulux.com.my/en/products.
Dulux Ambiance Pearl Glo
Dulux Ambiance Metallic Gold
Dulux Ambiance Velvet Gold
Dulux Ambiance Linen
Dulux Ambiance Marble
Dulux Ambiance Metallic Silver
Dulux Ambiance Metallic Bronze
Dulux Ambiance Metallic Copper
Dulux Ambiance Velvet Silver
Dulux PureAir
Dulux Light & Space
Dulux EasyClean
Dulux Pentalite
Dulux Inspire Interior
Exterior paints
We also have a variety of exterior Paints in our portfolio that you can choose from and which by nature of their destined application surface, are made using the latest technology to withstand the harsh conditions of the outdoors. The products include the likes of:
Dulux Weather Shield Power Flexx which guards your walls against cracking and extreme weather.
Dulux Inspire Exterior and the Dulux Weather Shield Roof - a fully acrylic based paint that keeps your roof glowing.
Dulux Weather shield Acrylic Exterior Wall Finish which gives your wall maximum protection at all times against any weather attacks.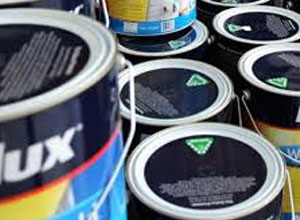 We integrate the latest technological features such as KeepCool™, Color lock and low dirt pick-up technology to our exterior products to increase their performance. They are also highly resistant to fungus and algae; therefore they maintain their color and sheen for a very long time.
Dulux Weathershield PowerFlexx
Dulux Weathershield Max Acrylic Exterior Wall Finish
Dulux Weathershield Acrylic Exterior Wall Finish
Dulux Weathershield Roof
Dulux Inspire Exterior
Check out other brand of paints: ICI paint, Jotun paint, KCC paint, Nippon paint Momento