Nippon Paint Momento
For all your walls, ceiling and any other surface painting needs, unleash your creativity and turn them all into works of art. Nippon Momento offers cool Special Effects products for interior and exterior surface decoration. Their collection of Nippon Momento paints features some new technology and is different from the normal paints. Their colors and effects are divided into series.
Textured Paints series
This is the first series in their collection and comes in 4 paint types of finishes namely Elegant, Sparkle Pearl, Sparkle Silver and Sparkle Gold, each with its own special colors and feel. The finishes range from simple to glamorous to opulent shades.
Enhancer series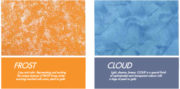 This series has the Cloud and Frost effects to enhance your wall painting; it can be used for interior or exterior enhancement. The Frost effect is warm and cozy and is reminiscent of winter mornings while Cloud has a breezy, sophisticated effect with a touch of gold.
Metallic series
This is a special effects finish for all types of walls, masonry, wooden and metal walls. It can be used for interior or exterior walls and comes in a large number of shades and Metallic shine that work to give your walls classy modern feel.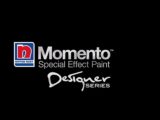 Designer Series
The Designer Series is made up of Optical, which has a sparkling shine to it like a mirror, Rust Box which is simply a modern twist of rustic metal colors, Travertino which is a full white effect that enables you to create a brick wall painted in your favorite color, and finally Velvet with its Metallic shine that give it a soft luxurious glow.
Stone art series
Comes with the stone texture options, which imitate the textures and feel of natural stones and brings them indoors. The stone art enhancer allows you to mix as many colors as you wish to come up with a super creative and unique combination.
Our other irresistable brand of paints: Dulux paint, ICI paint, Jotun paint, KCC paint, Nippon paint