Prepping Your Wall for Painting
If you want to get the best results and a beautiful space, it is extremely important to prepare the wall before painting. The right preparation coupled with the right wall painting techniques will give you the neat and flawless looks that you want.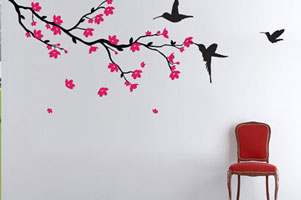 The first thing you must do is remove as much furniture from the room as possible. Also, make sure that you use the proper cover for the floor and the furniture items you could not remove. Plastic covers are good for the furniture. However, for the floor the canvas drop covering is the best as it provides more traction, does not move, and can be easily reused. Also, make sure that you remove any mirrors, pictures, electrical fixtures, and window treatments before starting the wall painting.
Remember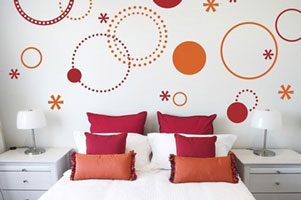 that the dirt on the wall can lead to poor adhesion. Therefore, it is important to clean the wall before painting. You may use any light detergent to wash the wall or the surfaces which need to be painted. This will also help in removing any residual oil from the wall which may have accumulated over the years of cooking. You may also want to wash the doors. Once you have cleaned the surface, use a damp cloth and dry it.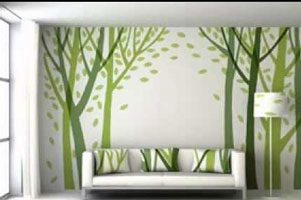 If there are any glossy surfaces, you will want to make it fit for painting by using the sanding method. Sand the area properly to make it more conducive to wall painting.
Inspect the wall and ceiling carefully to find out any traces of cracks, nail holes, or for that matter any kind of imperfections. You may also use the putty knife to scrape any cracks in the plaster. If there are fissures or gaps in the walls, use the spackling compound to fill the crevices. You can use the putty knife for this purpose.