Hiring a Professional for Painting the Spray Tiles
 If the tiles in the bathroom or kitchen look old and you believe that it is the time to replace them, perhaps you may want to give it another thought. The spray tiles do not always need to be replaced to rejuvenate your space. You can also use the tile paints for the new look. The good news is that painted tiles can look as good as new if done by a professional or an expert. The biggest advantage of painting over replacing is that it saves you a lot of money. Besides replacing old or spoilt tiles, some people uses spray tile painting as a means for interior designs effect, similar to Spray granite paint, Texture wall paint or Concrete effect paint.
Here are some of the reasons why you should get it done by a professional.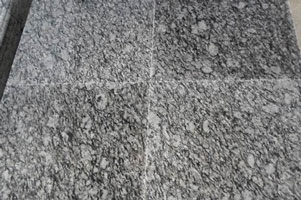 First of all, spray tiles painting job will give better results if done by a professional. Don't forget that the professionals are well trained and they have the right kind of experience to do this job. Tile painting could get a little trickier than the normal wall painting. Also, the pros have access to much better quality materials than you could ever lay hands at without proper knowledge.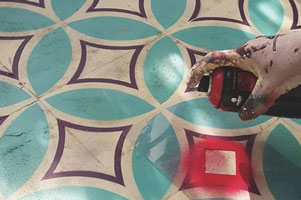 If you are getting it done by a professional, you will also get more colour choices. The problem with the home spray tiles painting kits is that they are limited to very few colours. On the other hand, a professional can present to you with multitude of options. You can also get different textures by a pro.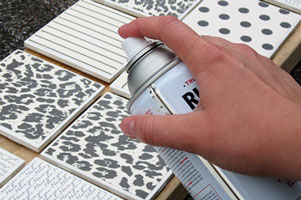 If you are not an expert and doing the tile painting job yourself, not only will you run the risk of bad results, you may also take more time than needed. On the other hand, a pro will get the job done for you more quickly. This means that you will have lesser bathroom downtime and it will be available for use soon. In fact, a pro can get the job done in as little as 24 hours.