Nippon Paint
Having been in the paint manufacturing industry for about 129 years, Nippon Paints prides itself in being able to provide you with advanced solutions to all your needs. Founded in 1881, Nippon became the first company to manufacture paint in Japan. Fast forward and they are now the primary producers in Japan. They have continued to expand and enter into new markets with Nippon Paints Malaysia being established in December 1967. Their paint products are famed for their high quality and this has contributed to our being the top paint brand in the Asia Pacific region.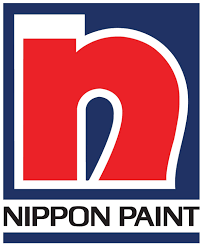 Interior paints
Nippon has been producing quality interior paints for centuries. Typically, all their interior products are made to be scrub resistant, have low VOC and are resistant to fungi and other bacteria making sure your wall is beautiful, clean and healthy. They are also easily washable and have little odor and are designed to give your walls smooth classical to outright bright and extravagant finishes, you make the choice.
Nippon Paint Odour-less Premium all-in-1
Nippon Paint EasyWash with Teflon
Nippon Paint 3-in-1 Medifresh
Nippon Paint Vinilex 5000
Nippon Paint SmartWhite
Exterior Paints
They produce a number of exterior decorative paints which can be applied to a multitude of surfaces, ranging from roofs, wood and metal. These paints are made to last long in any weather conditions and other environmental factors. One of our leading exterior products is Nippon Paint SolarReflect which prevents the harmful Ultra violet rays from entering your house by reflecting them away. All our exterior paints come with special inbuilt features like chemical, dust, algae and water resistance and a variety of long lasting colors. Their paints are tough to handle the elements, and soft enough to give that luxurious look to your wall. They also ensure that our products contain no heavy and toxic metals like mercury.
Nippon Paint SolaReflect
Nippon Paint Weatherbond
Nippon Paint TimberCoat
Nippon Paint SolarShield
Nippon Paint RoofGuard
You can also look at the other brand of paints: Dulux paint, ICI paint, Jotun paint, KCC paint, Nippon paint Momento