Different Wall Paint Effects
Wall repainting can rejuvenate your house or the room at a small cost and minimal efforts. It can truly enhance the looks of your house. However, if you are tired of looking at the old and boring styles of solid paints that stay on the wall and add little value then perhaps you may want to go for certain wall paint effects. While the easiest way to paint the wall is paint it solid but the amazing appearance of the walls with effects has something more to offer. But it is also true getting some effects could be pretty difficult. For instance, if you are going for concrete effect paint, spray granite or even texture wall paint, you will want to get it done by an expert to ensure best results.
---
Stencilling Effect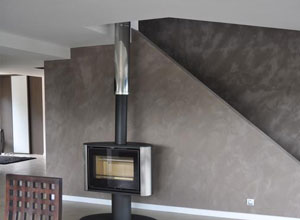 Stencilling is a paint effect which is much easier than the others. In fact, if you are planning to paint the wall yourself you can achieve it too. You will just need to go to a DIY store and buy the stencils. The next step would be to fix them properly to the wall and get started with the paint job. There are number of shapes available. For instance, you can go for animal shapes, geometric patterns, random patterns, blocks and more. But remember that the stencil must be fixed properly and securely to the wall. Also, make sure that there very small amount of paint on the brush. This will ensure that the paint doesn't run through the gaps between the wall and the stencil.
---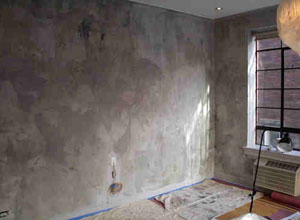 Concrete Effect Paint
Concrete effect could be a little difficult to achieve and thus must be done by the expert. There are many ways to achieve the concrete effect. First of all, you will need to buy the metallic colours. Since there will be gradient style look, do it yourself only when you are confident about it.