Tips for Repainting Your House
Repainting and painting could entail different things. If you are painting the wall for the first time, it does not have any existing layer of paint on it. Therefore, the treatment for the repainting of the wall, which may have several layers of paint already over it, is different. Here are a few things to remember.
If you want to go the fast track way, then you can use the spray system. There are many contractors who have started using the spray mechanism for repainting. The way it works is simple. It is a two-man job; one guy goes on spraying the paint all over the wall and the other guy takes care of back brushing with the help of long-handle roller or a dry brush. Dry brushing is required to mop any extra coating and it also helps in sag prevention.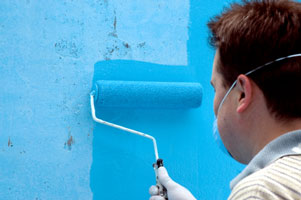 Spray painting can be almost as good as the brush painting. However, you need to make sure that the surface is clean and the paint is not too thin. You also need to keep back-brushing the paint coat as you go. It would be so much better to buy a spray system which is professional-grade. You can also rent them. These spray systems give you more power and control and also have much longer houses.
Even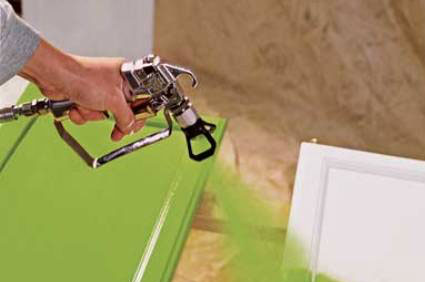 if you are going for brush painting, you will need to be careful about a few things. Remember that the neatness of the painting and efficiency depend a great deal on how you are loading and moving the brush. It would be better to get started with a high-quality brush that is 4 inches long. The more the bristles on the brush the better it is. To ensure highest levels of efficiency, make sure that narrow edges are painted first before the broad faces.