How to Paint the Wall with Texture
As compared to normal wall painting, texture wall paint is a big challenge and can only be accomplished by someone who is an expert. Normally, the walls are painted plain and there are only vertical or horizontal strokes. However, with the textured wall there are many angled surfaces and they can be large as well as small. If you have a normal roller or a paint brush you will not be able to achieve the texture. Especially if the angles are smaller it becomes all the more difficult. To make sure that the textured wall is completely covered you will need to make sure that you are using the right equipment and tools and incorporating the proper painting methods.
The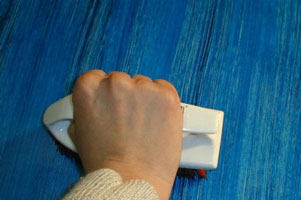 preparation for texture wall paint is same as normal wall paint. Remove all the items you can from the room and cover the floor and remaining furniture. Also fill the holes and crevices using the joint compound to make the wall even.
The best idea would be to get the semi-gloss alkyd paint. The latex paint is more easily absorbed by the texture. On the other hand, texture does not absorb alkyd as easily. Also, it is much easier to clean the alkyd paint. This is necessary as the texture wall paint tend to attract more dirt. Also remember not to paint the wall white.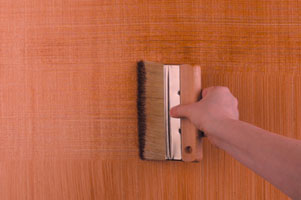 Before you cover the entire wall will want to test it on a small area of the wall. It is important to perform this test so that the texture's water-fastness can be confirmed. If the texture is softening and beginning to fall off, you will need to use the airless paint sprayer. However, if the texture doesn't fall off and remains intact then you can use the roller or the brush. If you are using the brush, make sure you choose a wide one which is also soft.
You may also be interested in Spray Granite painting or Spray Tile painting, for a better aesthetic design feel on your home interior designs.